NESA P6,S3,S6,TTC & TVET ALL SUBJECTS NATIONAL EXAMINATION PAST PAPERS 2022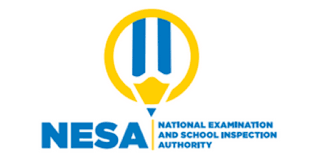 NESA P6,S3,S6,TTC & TVET ALL SUBJECTS NATIONAL EXAMINATION PAST PAPERS 2022
Year 2021
Past papers help student looking back by By using past exam papers as part of your exam preparation, you can find out what you already know. By the same token you also find out what you do not know well enough or don't know at all.
And familiarize themselves by asking What is more, they can also be used as an organisational tool to manage your time better, as you can plan according to each section of the paper. They also serve to help familiarise you with the terminology and vocabulary used in the actual exam.
FOR PRIMARY SIX
SENIOR THREE
SENIOR SIX GENERAL EDUCATION
.
TTC
TSS
SME
TML
TVET
.
.
.
.
.
.
.
.
.
.
.
2021_T187_Business_English_communication_TVET.pdf1,012 KBJun 06, 2022
2021_T188_Computer_Skills_A_TVET.pdf1,001 KBJun 06, 2022
2021_T189_Music_notation_and_transcription_TVET.pdf1 MBJun 06, 2022
2021_T190_Music_composition_and_orchestration_TVET.pdf1 MBJun 06, 2022
2021_T191_Vocal_skills_TVET.pdf973 KBJun 06, 2022
2021_T195_Workplace_French_TVET.pdf1,009 KBJun 06, 2022
2021_T196_Workplace_Kinyarwanda_TVET.pdf1 MBJun 06, 2022
2021_T197_Workplace_English_TVET.pdf1 MBJun 06, 2022
2021_T199_Entrepreneurship_TVET.pdf1 MBJun 06, 2022
2021_T200_Ikinyarwanda_TVET.pdf1 MBJun 06, 2022
share